The NEW DISH Tailgater 4 With Nationwide Coverage! Save $20 When You Bundle
The NEW DISH® Tailgater® 4 is a fully automatic, portable HD satellite antenna that can be secured either on the ground, back or roof of your tailgating vehicle. Based off the #1 selling KING Tailgater, the DISH Tailgater 4 is a economically priced antenna for those who don't need to connect more than 1 TV. Within minutes, you'll combine the convenience of watching TV at home with the energy of the crowd as you cheer on your favorite teams, players, and drivers. From NASCAR to Football season, just connect the Tailgater 4 to the included DISH Wally® receiver and start spectating from wherever you are.
With Pay-As-You-Go TV, there is no contract required and no activation fees. Best of all, you only pay for the months that you want to use it.
Setup
Setup for the DISH Tailgater Portable HDTV System is easy. After connecting your devices as instructed in the Receiver Installation Instructions, follow the on-screen instructions. The Tailgater will automatically find the satellite locations for your DISH Network programming. When you're done watching, simply power down the Tailgater and receiver, disconnect the cables, and take your system with you. It's portable and lightweight, so it's easy to carry from one outdoor activity to the next.
Compatible with DISH HD Solo receivers (Wally®, ViP®211z, ViP211k or 411). Upper Northeast coverage requires use of Wally receiver.
Features

Portable, compact & lightweight
Displays: 480i, 480p, 720p, 1080i
Comes with built-in security bracket
Built with weather-resistant cover
Supports HD and SD programming
Automatically finds satellite signal
Includes 100% nationwide coverage (western and eastern satellites)

Antenna Specifications

Dimensions: 13.5" H x 18.75" W x 17" L
Weight: 8 lbs.
Color: White
Satellite Antennas have a 2 year Manufacturer Warranty from the date of purchase

Receiver Specifications

1.6"H x 10.41"W x 8.11"D
RF remote control included
HDMI (HD) video output
RCA composite (SD) video output

In The Box

DISH Tailgater Antenna
35 feet of RG6 coax cable with connectors pre-installed
User's manual
Quick-reference guide
DISH Wally HD Satellite Receiver
Remote Control with 2 AA Batteries - Remote may be remanufactured
8 ft HDMI Cable
Detachable Power Cable
The DISH Wally® HD Satellite Receiver is the smallest and fastest mobile receiver ever made, with a suite of new features for an enhanced user experience.
The Wally offers full functionality with a smaller footprint and expanded capabilities including the use of built in apps like Netflix (requires Wi-Fi Adapter and wireless connection), as well as other great features. This new smaller design allows for fitting into tight spaces. Included is an RF remote that allows you to freely operate the receiver up to 200 feet away, even through walls and obstructions. Never lose your remote again with the new Remote Finder feature, a chime guides you to the remote's hidden location.
Enhance Your Experience
Wi-Fi USB Adapter: Connect to a wireless network to enjoy streaming videos and other web apps including Netflix and Game Finder.
Bluetooth USB Adapter: Watch TV or listen to SiriusXM radio without disturbing others with a pair of wireless Bluetooth headphones or crank up the volume for tailgating or large get-togethers with a Bluetooth speaker.
Over-the-air Tuner: Pull local over-the-air channels into your program guide through this adapter.
DVR Upgrade: Record your favorite shows and movies to watch anytime you want.
Coupled with DISH Pay-As-You-Go program and a Portable HD Satellite Antenna, this is a mobile customer's ultimate package for satellite TV on the open road. DISH's Pay-As-You-Go program is simple & effective: No Activation Fees. No Disconnect Fees. No Restart Fees. Current DISH subscribers can add outdoor TV equipment for just $5 per month for each receiver.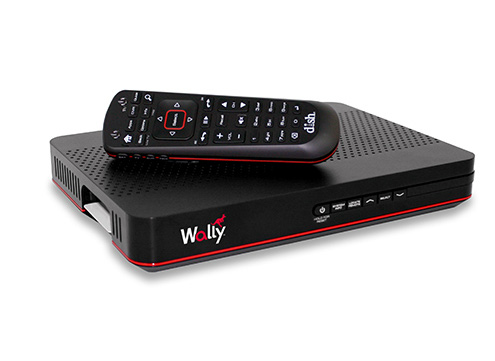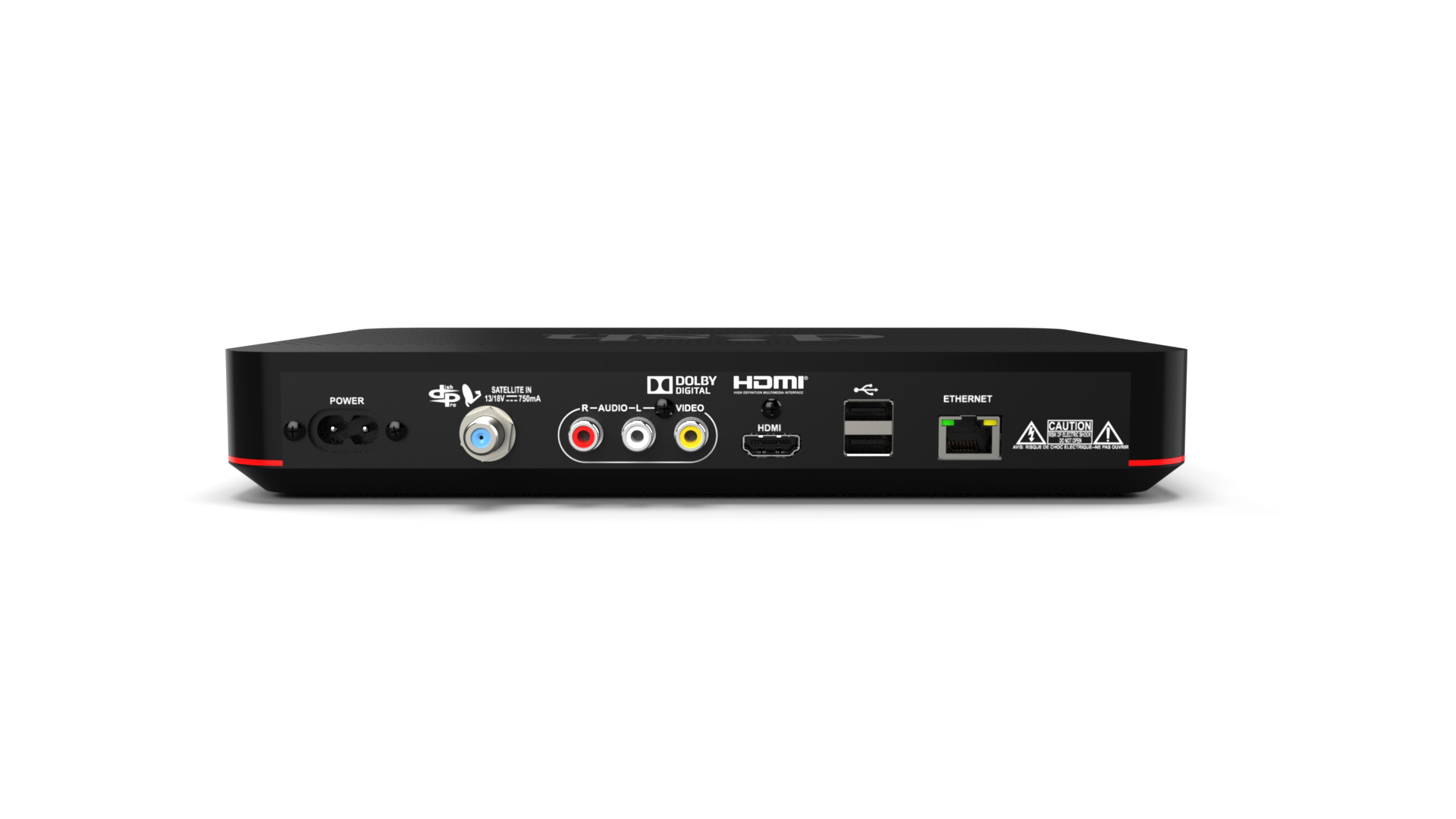 NOTE: If you only have COAX going into your TV, you can purchase an RF Modulator.
Note: The Tailgater only works in the 48 contiguous United States.
International channels are now only broadcasting on satellite 118w and are no longer on the eastern arc. As a result, there are no mobile antennas capable of picking up these channels.
2 YEAR AND 3 YEAR EXTENDED WARRANTY AVAILABLE AS AN ADD-ON.
Protects against accidentals such as spills or drops for 2 or 3 years from time of purchase. (Depending on your extended warranty selections)
View full terms.

Wally may be remanufactured.