Our Newest Antenna With Dual Outputs And Nationwide Coverage. Save $20 When You Bundle!
With the DISH® Tailgater® Pro Premium Bundle, you're sure to walk away as the champion of the tailgating party. Within minutes, you'll combine the convenience of watching TV at home with the energy of the crowd as you cheer on your favorite teams, players, and drivers. From NASCAR to Football season, just connect the Tailgater Pro Premium to the included DISH Wally® receiver and start spectating from wherever you are.
With Pay-As-You-Go TV, there is no contract required and no activation fees. Best of all, you only pay for the months that you want to use it.
How it works:
Once powered on, simply follow the easy on-screen instructions. The DISH® Tailgater® Pro will automatically locate the DISH satellites, delivering access to HD channels in just minutes. If you are watching TV from your vehicle for more than a few hours, periodically run your vehicle to maintain battery life. For extended use, a portable power generator, power pack, or alternative accessory battery is recommended.
Compatible with DISH HD Solo receivers (Wally®, ViP®211z, ViP211k or 411). Upper Northeast coverage requires use of Wally receiver.
Features:
NEW! Industrial redesign and ultramodern, clear cover offer sleek look and leading signal strength
Includes 100% nationwide coverage (western and eastern satellites)
Portable or roof-mountable – mounting feet included
Lightweight, compact design with integrated handle
Simple set-up – automatic satellite acquisition and switching
Exclusive for DISH® service – receives both HD and SD programming, as well as local channels
Supports multiple TV viewing (requires two receivers; programming must be on the same satellite)
Weather-resistant materials withstand extreme heat/cold
Dual coax output (for optimum roof-mount installation)
Powered through receiver (no separate remote or power source needed)
Compatible Accessories:
Included with Purchase:
DISH® Tailgater® Pro Antenna
50 feet of RG6 coax cable with connectors pre-installed
DISH® Wally Receiver with Remote - Remote may be remanufactured
User's Manual
Quick Reference Guide
Note: The Tailgater only works in the 48 contiguous United States.
International channels are now only broadcasting on satellite 118w and are no longer on the eastern arc. As a result, there are no mobile antennas capable of picking up these channels.
**Programming lineup will be limited and/or not identical on the Secondary receiver. Complete signal loss can occur on the Secondary receiver if the Main receiver switches to programming on a different satellite that does not carry the same channel. However, the Secondary receiver can be re-configured to receive the same programming from any current satellite that the Main receiver is locked onto and is viewing live TV.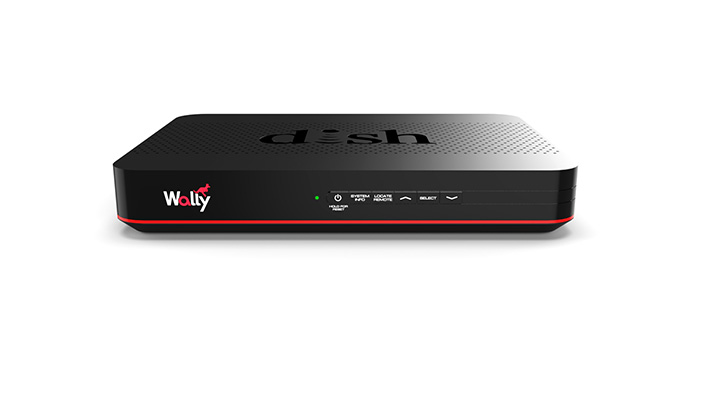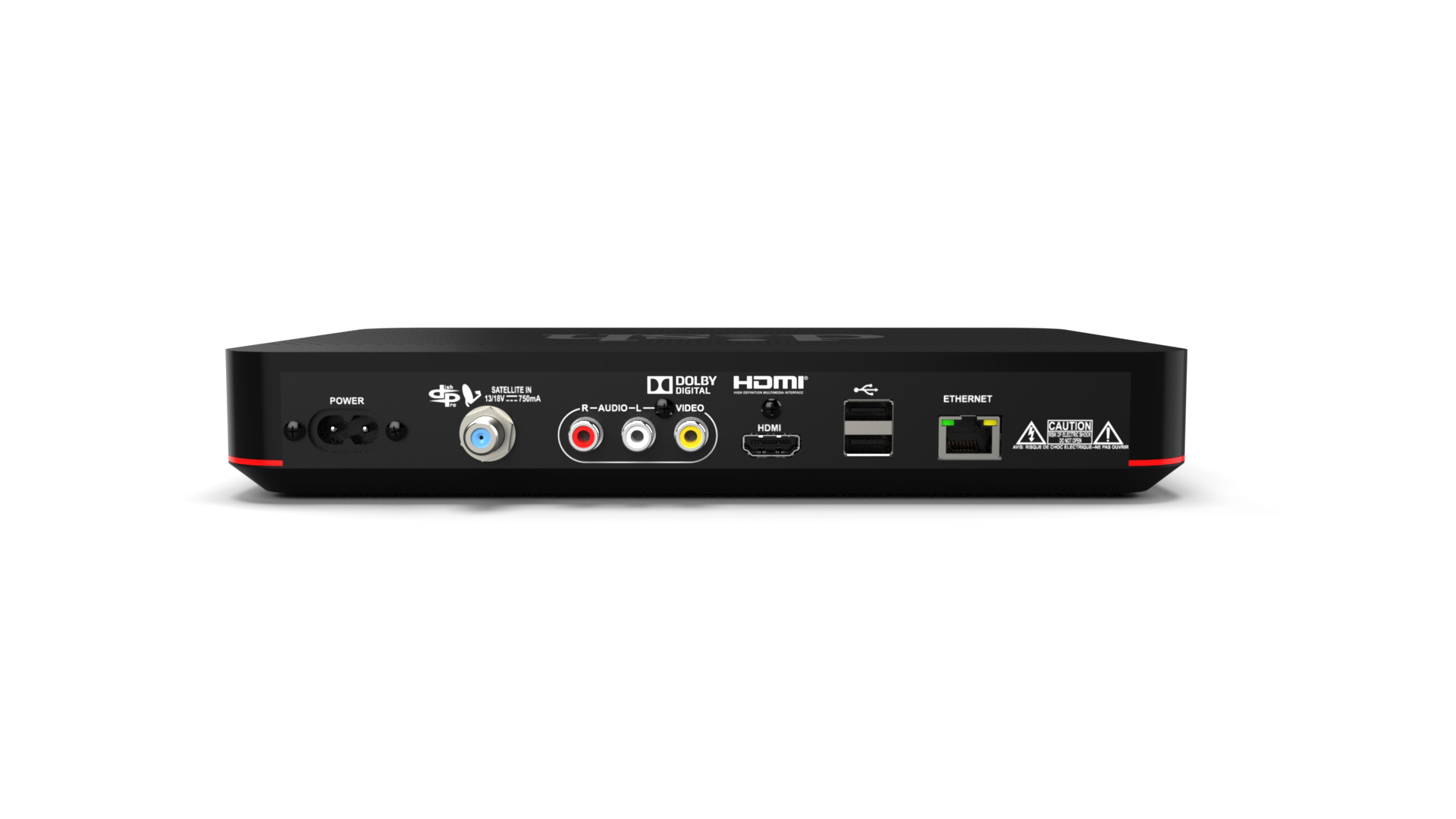 The DISH Wally® HD Satellite Receiver is the smallest and fastest mobile receiver ever made, with a suite of new features for an enhanced user experience.
The Wally offers full functionality with a smaller footprint and expanded capabilities including the use of built in apps like Netflix (requires Wi-Fi Adapter and wireless connection), as well as other great features. This new smaller design allows for fitting into tight spaces. Included is an RF remote that allows you to freely operate the receiver up to 200 feet away, even through walls and obstructions. Never lose your remote again with the new Remote Finder feature, a chime guides you to the remote's hidden location.
Enhance Your Experience
Wi-Fi USB Adapter: Connect to a wireless network to enjoy streaming videos and other web apps including Netflix and Game Finder.
Bluetooth USB Adapter: Watch TV or listen to SiriusXM radio without disturbing others with a pair of wireless Bluetooth headphones or crank up the volume for tailgating or large get-togethers with a Bluetooth speaker.
Over-the-air Tuner: Pull local over-the-air channels into your program guide through this adapter.
DVR Upgrade: Record your favorite shows and movies to watch anytime you want.
Coupled with DISH Pay-As-You-Go program and a Portable HD Satellite Antenna, this is a mobile customer's ultimate package for satellite TV on the open road. DISH's Pay-As-You-Go program is simple & effective: No Activation Fees. No Disconnect Fees. No Restart Fees. Current DISH subscribers can add outdoor TV equipment for just $5 per month for each receiver.

Wally may be remanufactured.